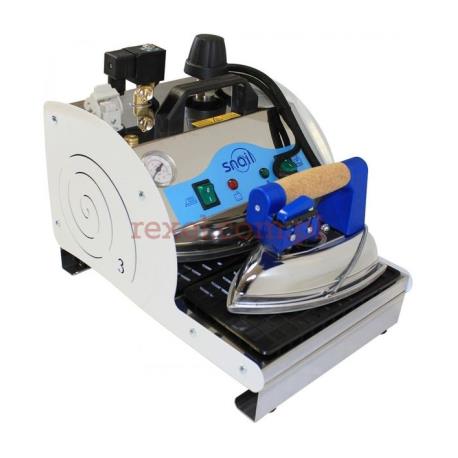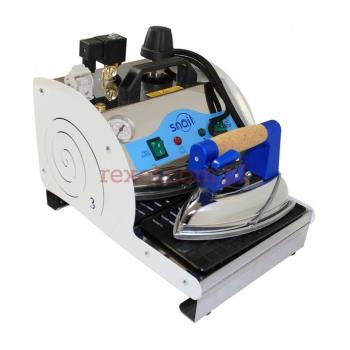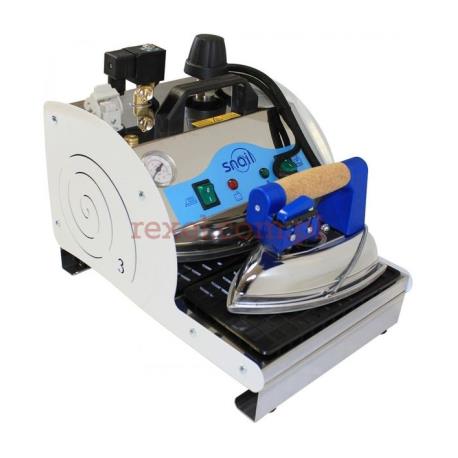  
COMEL SNAIL 3L Wytwornica pary 3L z żelazkiem

Jeśli są Państwo zainteresowani tym produktem prosimy o kontakt.
Zestaw wytwornicy pary COMEL SNAIL 3 l z żelazkiem o mocy 850W.

W skład zestawu wchodzi:
-żelazko przemysłowe kompletne z przewodem elektrcznym i parowym,
-wytwornica o pojemności kotła do 3 litrów z zaworem bezpieczeństwa,
-podkładka silikonowa pod żelazko,
-drążek podtrzymujący przewody,
-elektrozawór z pokrętłem pozwalającym na regulację dopływu pary,
-wtyczka 230V.

Dane techniczne
-Moc grzałki wytwornicy 1,9kW
-Ciśnienie robocze około 2,5 bara
-Podłączenie elektryczne 230V
-Waga wytwornicy to 15,5kg
No customer reviews for the moment.
8 other products in the same category: